The group includes academics, the private sector, the public sector and NGOs (Norwegian Farmer's Union; The Research Park Campus Ås). The expertise of the contributors includes a wide array of disciplines and professional backgrounds relevant in the context of project's objectives and research questions.

The disciplines include philosophy, political science, anthropology, sociology, environmental psychology, public health, plant sciences, architecture, landscape architecture, urban design, spatial planning, management, and computer science.
We believe that a transdisciplinary cooperation is crucial in order to address complex, multidimensional challenges of contemporary cities and identify pathways toward a transition.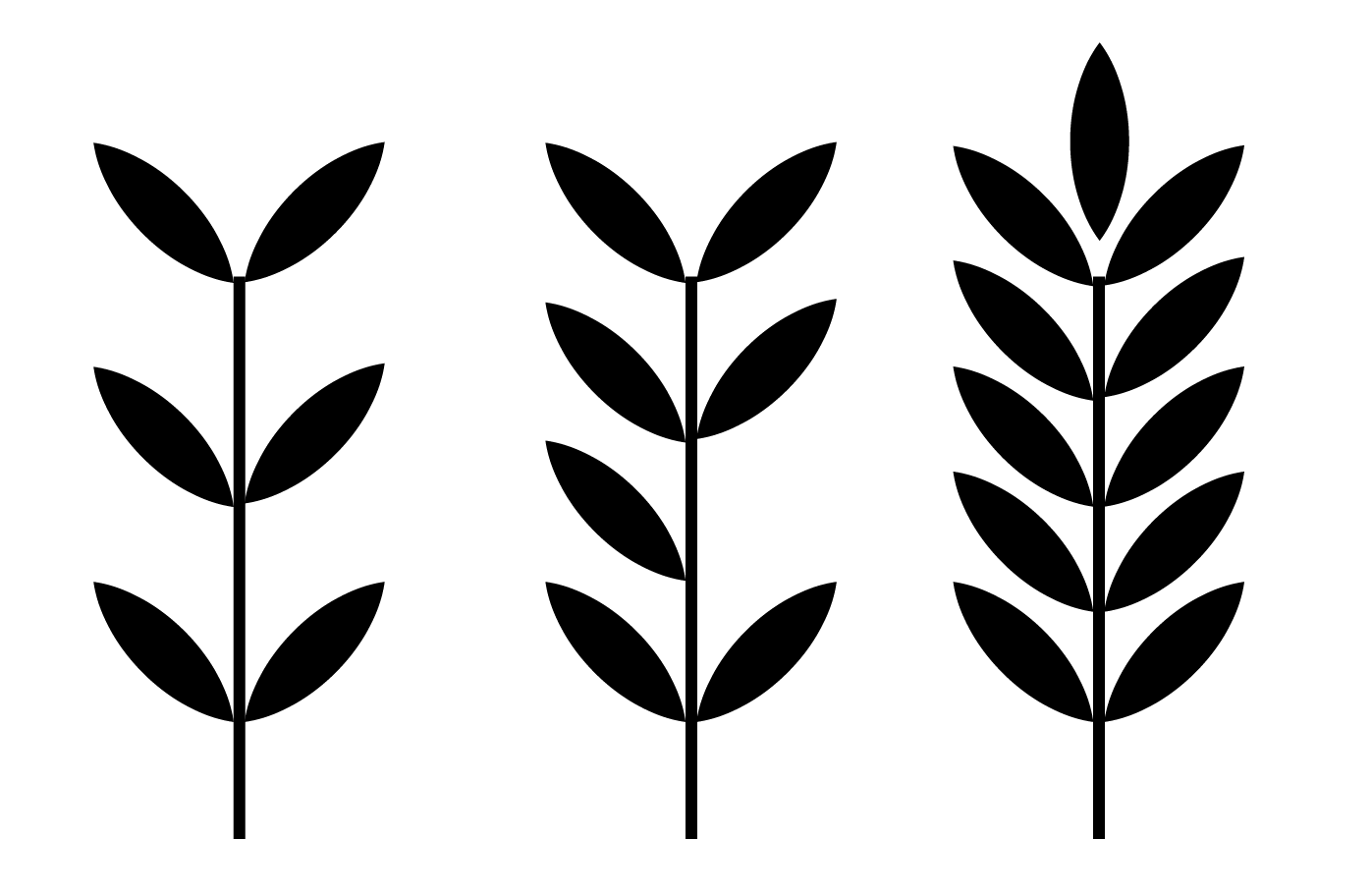 Beata Sirowy - Project leader
Beata Sirowy is Senior Research Fellow at the Department of Landscape Architecture and Spatial Planning at NMBU.
Shehas a multidisciplinary educational background combining philosophy (MA) with architecture and urban planning (MSc, PhD).
Her research interests lie on the intersection of these disciplines, with major focus on normative ethical frameworks in architecture and planning.Her PhD dissertation (AHO 2010) proposes a novel conceptual framework for a user-oriented architectural practice. As a postdoc, she was engaged in a RCN-funded research projects on goal conflicts in a compact city development, with empirical focus on urban public spaces (SUSPLAN). She currently works on two RCN-funded projects DEMOSSPACE - a project examining the democratic dimension of urban public space in the perspectives of deliberative democracy and capabilities approach, and Cultivating Public Spaces project (she is the project leader).
Photo: NMBU
---
Fragment
Fragment is an Oslo-based architectural firm run by Arild Eriksen. The office works with humane, context-specific urban and residential development on all scales and is keen on addressing user perspective in urban development. They have worked extensively on participatory processes and on projects where the urban ecology plays an important role. Their portfolio includes a number of place development projects from temporary spaces to public spaces and large scale planning proposals as well as research projects.Arild Eriksen graduated from Bergen School of Architecture end have been engaged in teaching in several architecture schools.
Photo: Jan Khür
---
Inger-Lise Saglie
Inger-Lise is Professor in Urban and regional planning and Head of Department at the Department of Landscape Architecture and Spatial Planning at Norwegian University of Life Sciences. Her research focuses on sustainability issues in urban planning and development as well as planning legislation and planning processes. Her theoretical interests are in ethical concerns, innovations, power and participation in urban planning and development.She will be the co-leader of Module 4.
Photo: NMBU
---
Katinka Horgen Evensen
Katinka is Associate Professor in Department of Public Health at NMBU. She holds a PhD in environmental psychology and public health science from NMBU and a psychology degree (Cand. Psychol.) from University of Oslo. Currently she is working in research projects related to greenspace and human health, perceived safety and development of health promoting neighborhoods, as well as participation processes in planning. Her role will include the co-leadership of Module 3.
Photo: NMBU
---
Tor Arvid Breland

Tor Arvid is Professor at the Department of Plant Sciences, NMBU. Hewill contribute to the project with knowledge on how to make farming and food systems more ecologically, economically and socially sustainable. His experience include supervision of five master's students doing their thesis work in Havana, Bangalore, Rotterdam, Paris and Oslo on aspects of urban agriculture ranging from recycling of water and nutrient waste resources for plant production to integration of marginalized people into local communities. He will be primarily engaged in Module 3 and Module 6.
---
Geir Lieblein

Geir is Professor at the Department of Plant Sciences, NMBU. He will bring his research experience on farming and food systems to the project. His contributions outline and illuminate the manner in which the taken for granted dualities of conventional "food-think" (e.g., farmer/consumer, urban/rural, expert/lay person) are false dichotomies. The overarching objective of Lieblein's work – and its signal contribution – is to overcome these dualities and to concretely show how the artificial disjuncture between production and consumption might be overcome. His experience includes supervision of master students in participatory action oriented projects on urban agriculture in Trondheim, Bergen, Drammen, Skien, Tønsberg and Oslo. He will be primarily engaged in Module 3 and Module 6.
Helene Gallis
Helene is a recognized pioneering figure in UA in Norway, with good knowledge of Scandinavian and global projects and experience from a number of completed pilot projects with public sector and NGOs in Norway. She has thorough knowledge of the social, political and bureaucratic processes around development of UA initiatives. She is the author of Norway's first book about UA, "Dyrk byen! Manual for urban farmers" and the leader of Nabolagshager–Oslo's competence center for UA, urban ecological innovation and green community involvement, established in 2015. Nabolagshager work with UA projects in residential areas characterized by poverty and exclusion, and are an engine and driving force for the popularization of UA through a wide range of courses and events for a broad audience. Nabolagshager/ H. Gallis will provide inputs to all modules of the project and will contribute to dissemination of project results in civil society.
---
Melissa Murphy

Melissa is a Postdotoral Fellow at the Department of Landscape Architecture and Spatial Planning at NMBU. She holds a Ph.D. in urban and regional planning, along with an educational background in architecture (M.Arch), and urban ecological planning (MSc). In addition, she has practical experience in urban design and project management of public space projects. She has been professionally involved in the facilitation of UA initiatives in New York and personally involved as an allotment gardener in Oslo. Her research investigates the dynamics between design, spatial management, and use ofurban environments. Melissa's role on the project includes the leadership of Module 2, co-leadership of Module 4, and collaboration on Module 5.

---
Photo: NMBU
Vitenparken Campus Ås

Vitenparken (represented by Solveig Arnesen) is a science center in the heart of Campus Ås with both indoor and outdoor facilities. Vitenparken aims to allow
people experience future green solutions and bioeconomy through events and exhibitions. It is an
arena where the public, the academic community and green business meet on equal terms to
explore questions, dilemmas and possibilities connected to food and how it is produced, to our
environment and ultimately to our climate. Vitenparken is a busy meeting place and hosts annually ca. 40 000 visitors to events, meetings and the lively science café. Vitneparken will be responsible for Module 7(development of an application for smart phones) and will contribute to dissemination of project results.


---
Deni Ruggeri
Deni is Associate Associate Professor in Department of Urban and Regional Planning at NMBU. His research focuses on citizen engagement in planning and design, sustainable urban design and place identity and attachment in residential neighbourhoods. He holds a Ph.D. in Landscape Architecture from the University of California, Berkeley and graduate degrees in both Landscape Architecture and City Planning from Cornell University. He has practiced landscape architecture and community design internationally. In 2007 he was co-initiator of the Zingonia 3.0 Participant Action Research initiative, which seeks to re-envision the future of one of Italy's only New Towns. He will be the co leader of Module 5 and Module 8.
Photo: NMBU
---
Anna Marie Nicolaysen

Anna Marie is a Senior Researcher in Agroecology at the Department of Plant Sciences at NMBU. She holds Ph.D. in Anthropology (University of Connecticut 2012) and has research and evaluation experience from Ecuador, India, Norway and the U.S. As an associate research scientist at the Center for Community Based Research at the Hispanic Health Council, in Hartford, CT, she focused on political and socioeconomic forces affecting the inner-city poor. She participated in multidisciplinary, multi-methodological action research projects on e.g. mental health services and injection drug use as an ethnographer and project director. Her expertise in qualitative methods includes design, use, teaching and analysis. As part of the agroecology group she is conducting research on the learning process and -outcomes among the agroecology MSc students at NMBU and graduate students at University of Calcutta and Kerala University in India—all 'education-cases' in the H2020 Project—Nextfood. She teaches research methods and participates in teaching Agroecology: Action learning in farming and food systems, and supervises students engaged in work on urban agriculture as part of their food systems fieldwork as well as master's students doing their thesis work. She will be the co-leader of Module 3 and leader of Module 6.

Photo: NMBU
Expert panel:
Chiara Tornaghi

is Research Fellow in Urban Food Sovereignty and Resilience, Centre for Agroecology, Water and Resilience, Coventry University. She is a critical human geographer and scholar-activist, with a background in politics, sociology and planning. She obtained her PhD in Applied Sociology and Social Research Methods (2005, University of Milano), and a Postgraduate Certificate in European Spatial Planning (2006, University of Newcastle). Her research aims to contribute to building an alternative urbanism inspired by the principles of agroecology, resource sovereignty and global justice. Her work revolves around political ecology, grassroots pedagogy, insurgent planning, urban commons, and food sovereignty and justice movements. As a scholar-activist she aims to support communities to develop alternative urban agro-ecological environments. She will contribute to comparative papers with her experiences regarding UA initiatives and policy in the UK, and provide general inputs on social impacts of UA.
Frank Lohrberg

is Professor at the Department of Landscape Architecture of RWTH Aachen University. In 2001 he received his doctorate after writing a dissertation entitled Urban Agriculture as a Subject of Urban Planning and Open Space Planning.In 2002 he founded the office stadtlandschaftsarchitektur, which focuses on the landscape architecture of regional open space. In 2009 he was appointed head of the department of landscape architecture at the RWTH Aachen. His research focuses on landscape architecture at a regional level and on urban agriculture and forestry. He is chair of the COST action TD 1106 on Urban Agriculture Europe and has recently published the book: Urban Agriculture Europe (JOVIS, Berlin 2016). He will contribute to all modules of the project with his extensive experiences of UA contexts in Europe.
Kelvin Knight

is Reader in Ethics and Politics and Director of the Centre for Contemporary Aristotelian Studies in Ethics and Politics at London Metropolitan University. His expertise is in the history and philosophy of both Aristotelian practical philosophy and human rights, and in the relation of virtues to practical, institutional and communal goods. His long-term cooperation with Professor MacIntyre resulted in numerous publications and an establishment of the International Society of MacIntyrean Inquiry. He will primarily contribute to Module 1 – the development of public space valuation framework based on the capability approach. In this context, he will also provide inputs to a more general discussion of the relevance of virtue ethics perspective for contemporary urban development.
International academic partners:
Peter Parker
is Senior Lecturer at the Department of Urban Studies, Malmö University and director of the masters program in sustainable urban management. His research is focused on participatory governance and the development of public space with particular emphasis on issues of inclusion and housing regeneration. He will contribute to comparative papers with his experiences regarding UA initiatives in Malmö and knowledge of Swedish UA policy.
Bettina Lamm

is a landscape architect and Associate Professor at the Landscape Architecture and Planning division, University of Copenhagen. Her research addresses the interaction between the built environment and the lived life, and she has been a counsellor on architectural projects focusing on play and activity in the public realm. She studies in practice and theory how temporary interventions and art strategies can contribute to a reprogramming of the interim landscape by introducing new site readings and experiences.

She has been engaged in several UA initiatives in Copenhagen and will contribute to comparative papers with her experiences regarding UA initiatives and policy in Denmark.
User panel:
The Agency for Urban Environment, Oslo Municipality, is a public body responsible for planning and development, management and operation of public urban spaces in Oslo, including common areas such as streets, squares and meeting places, parks and recreation areas. The agency is also responsible for sports and leisure facilities and municipal lands in the forest and the Oslo Fjord.
County Governor of Oslo and Akershus is
government agency responsible for a number of supervision and management duties. The Governor functions as the connection between the state and the

municipalities

. The main responsibilities for the Governor include controlling and being an instance of appeal for municipal decisions, and the main instance for exercising state regulation of

agriculture

and local

environmental impact

.In 2014 the Count Governor set UA as a priority area in "Regionalt næringsprogram for Oslo og Akershus". The Norwegian

Farmers' Union is a leading organization for
agricultural business and politics,working to improve the conditions for Norwegian agriculture and to advocate the importance of farming in a modern society. It has more than 60.000 members, 540 local branches and 18 regional associations. The Norwegian Farmer's Union has recently appointed Oslo's Urban Farmer (Bybonde, Andreas Capjon), responsible for popularization of UA in the Oslo region. He will be the contact person for this project.